Welcome to the Hôtel Mondial in Perpignan, a family-run business for over 50 years.
The Hôtel Mondial, located in Perpignan town centre, is a family-run business managed by Michel Raspaud and his daughter Mathilde. The hotel is situated in an Art Deco style building on a boulevard emblematic of Perpignan : Georges Clemenceau.
The rooms are spread over 5 floors accessible by lift. The decor is elegant and refined. The hotel offers an unobstructed view of Perpignan's monuments as well as the Canigou.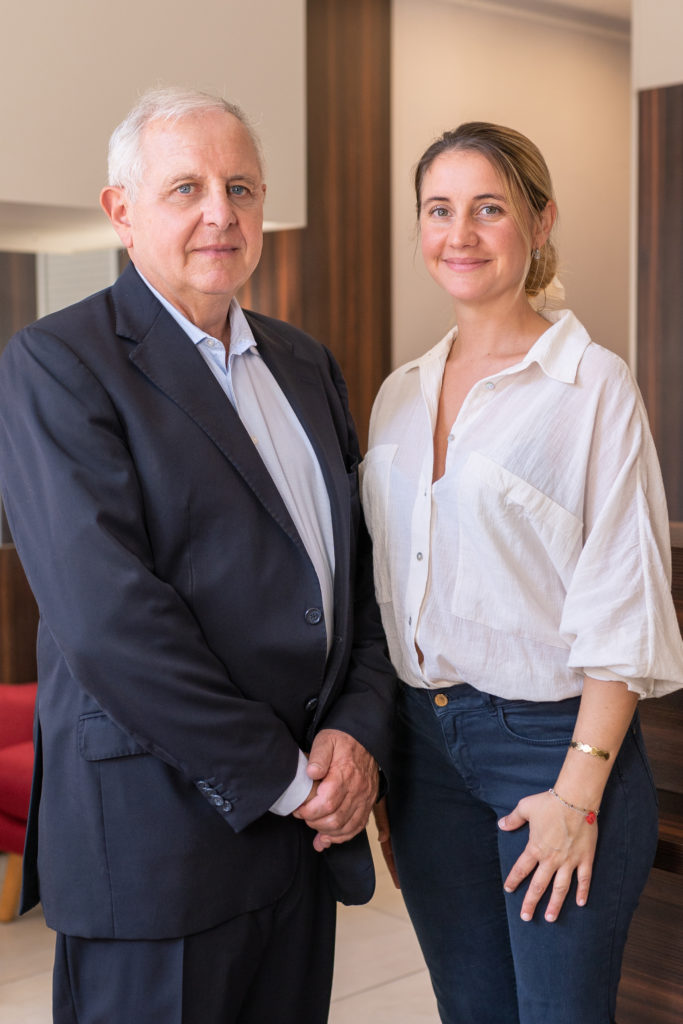 Michel Raspaud and his daughter Mathilde, hotel managers.
The reception welcomes you 7 days a week from 07:00 to 23:30.
The Raspaud family and the rest of the team are delighted to welcome you to the Hôtel Mondial. We will do our utmost to satisfy your needs and make your stay in Perpignan unforgetable.
Our multilingual team is at your service and happy to help you. We can inform you about the multiple places to visit and attractions that Perpignan has to offer.
We wish you a pleasant stay in Perpignan.