41 rooms over 5 floors and a private 2 bedroom appartment.
41 bright, comfortable rooms with a simple yet refined decor. Some have a courtyard or boulevard facing balcony.
The rooms are spread over 5 floors accessible by lift. Some have a view of the Palais des Rois de Majorque.
Our standard rooms provide all the comfort necessary for a good night's sleep. The bedding is recent and of good quality. All necessary equipment is provided : luggage rack, desk, television, bathroom or shower room.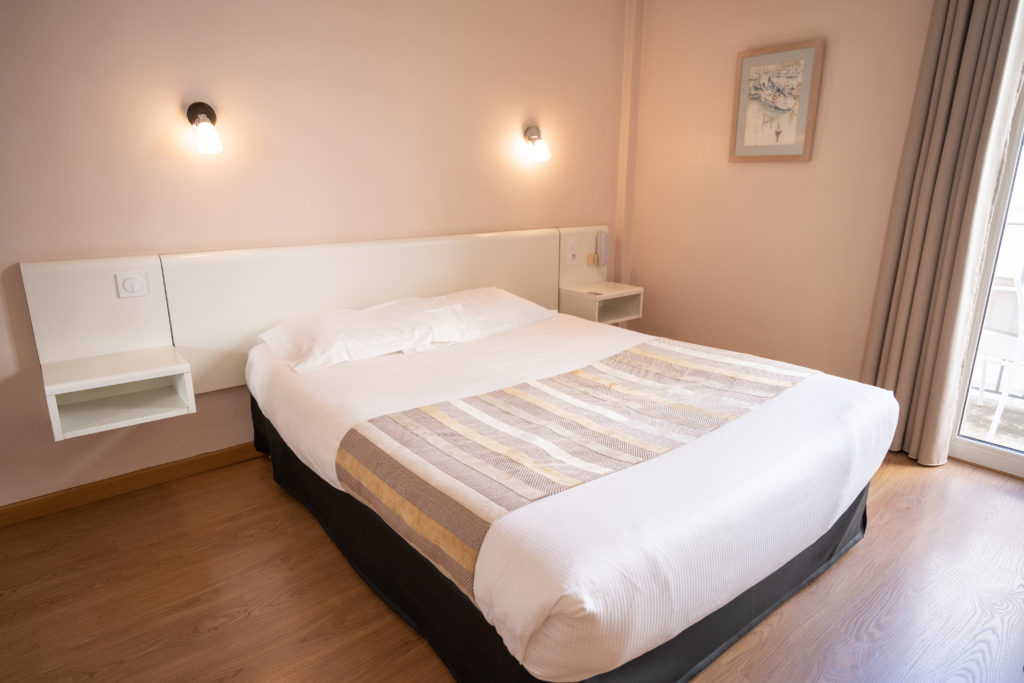 Our superior rooms are slightly bigger and are all air-conditioned. They have been recently renovated with a bespoke decor and privileged location.
These are the biggest rooms in the hotel. They are furnished with three single beds. If you would prefer a double bed, you can request one by telephone.
All our rooms are available with a either a double bed or twin beds depending on your preference. You can book a twin room directly online.
The following list of equipment is non-exhaustive. Some rooms have disabled access and facilities. Animals are welcome. You can call us for any information necessary to make your stay pleasant one.
For the best rates, book with us directly.
Online booking sites take commission, which forces hoteliers to increase their prices on these sites. If you book with us directly by phone or via our booking form engine, we can ensure you get our best rates.